Quick Reset - Moving through it


Hello! ✿ Some things from last week:


I have been playing around with acrylic gouache and it's been very calming and fun. I think I am starting to figure out my style with them which is pretty neat.
Our friend dog-sat for us Saturday so for a creative flow session I made a cute Gravy Guide.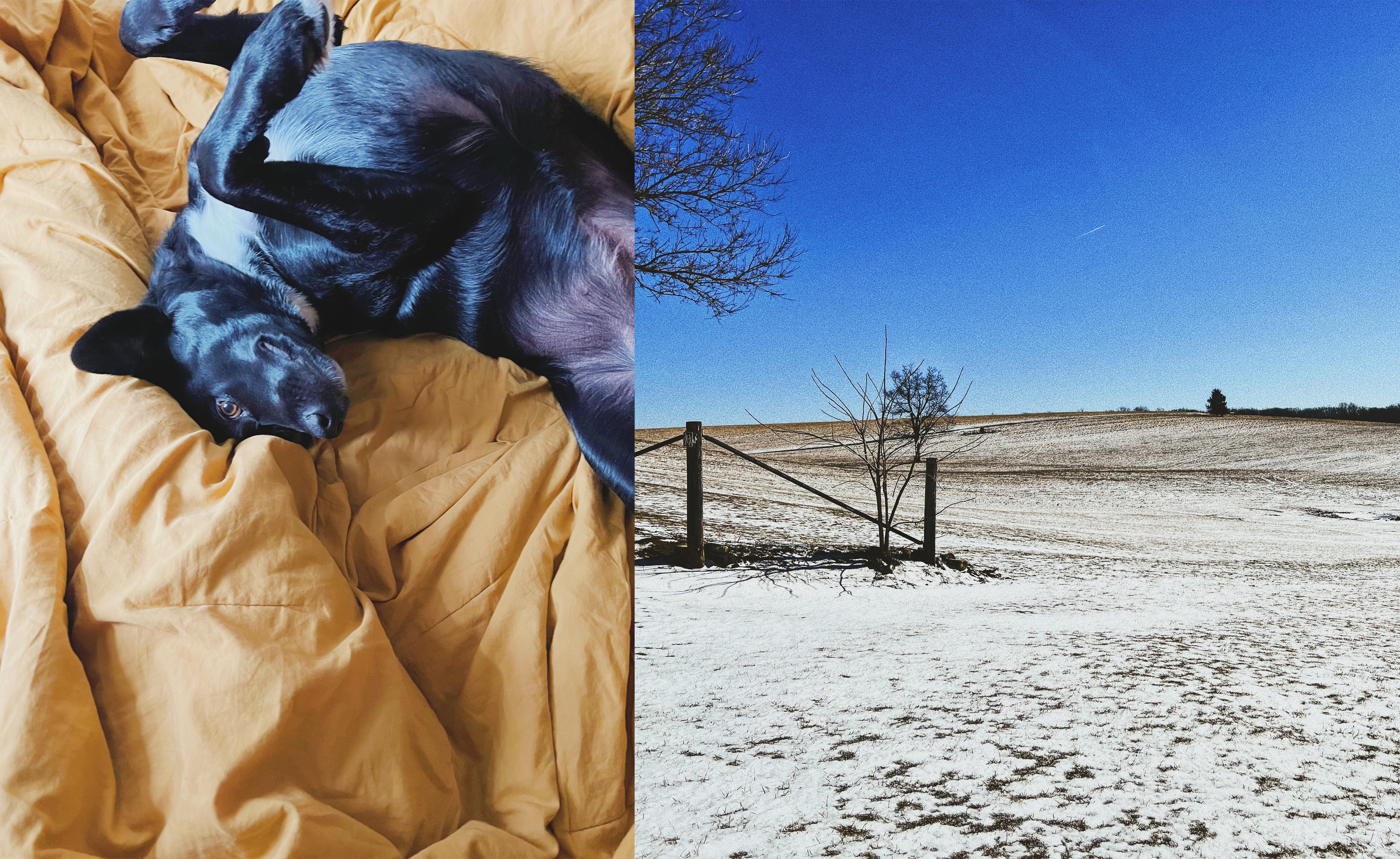 Taking it easy. Waking up slow and going for short walks even if it's freezing.

Take care!

- Robin ♡


---
Staying Consistent


Last week was a very inspiring. I reconnected with a few friends for the first time in months, I talked art and life, and set some new goals for myself. I decided on my personal instagram I would start a 365 project with photography. I want to have a better eye for it in general and figured daily practice would be a good start. I also started keeping a "Tiny Thoughts" journal with me (the field notes book in the title). This is just for anything that sticks out to me in my brain or said around me. It has been super helpful already. Nick and I grabbed some good food over the weekend and I played around with gouache mixed with digital. In addition to client work, overall I feel pretty happy with my productivity. Starting to feel a little more balanced.



Visited my lovely friend Kim's home and studio last week. She showed me her set up and her brand new tests! They were all so beautiful.
My gouache painting on the left and my final sketch on right after messing around in photoshop. Thinking maybe one day investing in a scanner, I did this just with a photo from my phone!
A sandwich pop up we finally got to try! And a lazy Gravy relaxing while the rest of the world works.

Take care!

- Robin ♡


---
RETRO RESEARCH

I started an online course in the spring and I am still working through the tail end of it. With all the life events 2020 has brought I got pulled in different directions during the course so finishing the class on time was not an option. But that's okay because the class is forever accessible to me and I hope to be finished within the next few weeks. The course is Illustration for Motion and it is taught by Sarah Beth Morgan. It has been so amazing and the refresher I desperately needed. Also I know so much more about working with animators now.


(Above is a style-guide I created to help keep me consistent as I illustrate the style frames.

All of the above illustrations have been created by me.)

The assignment I am currently on is about making style frames for a '60s themed ad for playing cards and I am having so much fun. In the lesson she goes over where to find inspiration, but since the pandemic going out and collecting inspiration isn't is as easy. So I decided to go through my books and some photos I took during my "artist's dates" I had taken earlier this year. I went to a few vintage stores and lucky for me took some photos on my phone. Great inspiration for font styles, art styles, and patterns.


(Above are some shots from my vintage store visits here in Minneapolis.)
I found this gem (photo above) on my bookshelf, given to me by my mother in-law many years ago. Once again lucky for me this book was published in the '60s. It is mainly about crafting but had some wonderful full color photos in some of the spreads. These colors inspired me a lot for this assignment. Also since I plan on illustrating some scenes this was the perfect reference.


(Above are pages from the book that really inspired me.)

Even though I could not go out and immerse myself in the world, it was nice to see what I had in my own house that could help inspire me. This will be helpful when winter comes! I took some time and just sketched out shapes and icons I kept seeing in my references and then eventually made the style-guide that you saw at the top of the page. Next step is to make some thumbnails and final sketches.

Speak to you soon! ~ Robin

(Above is a spread from my sketchbook inspired by the reference I collected.)
---
BACK